<![if !vml]>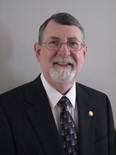 <![endif]>Welcome to the North Carolina Federation of Chapters of NARFE Web Site.
TO:  All members and potential members,
As President of the North Carolina Federation of Chapters, I welcome you to our web site.  The North Carolina Federation was established in 1956 and is a grass-roots organization whose strength lies with our members in the local chapters. 
The North Carolina Federation is made up of 49 chapters, divided into six areas, and represents over 6000 members who are active and retired federal employees, as well as spouses and survivor annuitants.  Our purpose is to aid and support NARFE in the objectives set forth in the National Articles of Incorporations and its Mission Statement.
This site provides information on many of the issues that are of importance to the current federal worker, retiree, and their families.
It also allows us to keep you informed of state and national issues along with what's happening in our 49 chapters. Please visit all sections of this web site to find which topics will be of importance and value to you.
If you have questions or comments please use my blog anytime: My Blog
Thanks for stopping by and come back again!
Sam Crain
Federation President