<![if !vml]>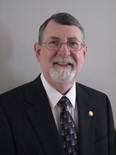 <![endif]>As your new North Carolina Federation of Chapters President I want to thank you for your support at the recent Federation Convention in Rocky Mount.  I will do everything that I can to exceed your expectations and hope to be a president for all of our members, including those who supported my opponent in the recent election.
At the convention I mentioned four priorities that I wanted to start work on immediately.  I would like to share information with you about each of these:
Implementation of the 2014 Federation Membership Plan
Our Federation Executive Board approved this new plan in March, we discussed it briefly at the Convention and the six Area Vice Presidents are starting its implementation.  Those at every level in the Federation – the Executive Board, the Membership Committee and Membership Coordinator, the Area Vice Presidents and chapter officers all have action items and due dates that must be met.  If you're not familiar with the new Membership Plan please talk to your chapter officers or Area Vice President.
Managing the Delegate and Proxy Process for the National Convention
Just as in 2012 the Federation wants to have the greatest number of delegates attending the National Convention in August.  Chapters should now be determining whether they will have one or more delegates representing them at the convention or whether they will need delegates from other chapters to carry their votes by proxy.  This information can be input online through the OAM on the NARFE Headquarters website or completed by paper on a Form C/14-2.  The Area Vice Presidents have been given details instructions, will be in contact with each chapter to determine what they are doing and will be reporting that information to Executive Vice President Robert Allen.
Having a Successful August Grassroots Advocacy Month
The August congressional recess is the longest period of the year when Members of Congress are in their home districts and states.  It is a perfect time for individuals and chapters to schedule appointments and meet their Members or key staffers face to face or in town hall type meetings.  Our new National Legislative Officer Henry Brattlie will be leading the planning for this key period of the year, using our legislative advocacy structure of Area Legislative Contact Officers (ALCOs), District Legislative Contact Officers (DLCOs) and Chapter Legislative Contact Officers/Chairs working together in 13 teams.  Please participate in our statewide grassroots advocacy activities.
Filling Standing Committee Slots
We have four standing committees that function all year long.  These include the Audit Committee, Bylaws Committee, Nominating Committee and Resolutions Committee.  Each committee has a Chair and Advisor appointed by the Federation President and six members, one from each of our six areas, nominated by the Area Vice Presidents.  Each Area Vice President will be selecting their committee members between now and the August Executive Board meeting.  If you are on one of these committees and wish to remain a member please let your Area Vice President know.  If you would like to serve on a standing committee contact your Area Vice President to volunteer.
I am available to attend your chapter meetings as a guest speaker, to take your comments or to answer your questions.  I can be reached by email at ronbuffaloe@gmail.com or by telephone at 704-633-7599 and look forward to hearing from you.
Ron Buffaloe
NC Federation President